
I am focused on each
client's unique needs
PERSONAL ATTENTION

You can rely on my
experience to handle your case
TRUSTED BY CLIENTS

At my practice you are a name,
not a number!
DEDICATED TO YOU
MY PHILOSOPHY:
"To ensure every client's estate plan most efficiently preserves their wishes in a way that embodies their goals and personal relationships."
Attorney Jase Allen is a member of the National Care Planning Council
The National Care Planning Council is focused on promoting public awareness of the need for long term care planning. With major medical advances, people are living longer and longer. However, more and more people will need some type of long term care whether it is in an assisted living facility, nursing home or with the use of home health assistance. Long term care can be very expensive, oftentimes thousands of dollars per month. Through proper planning out of pocket costs can be minimized.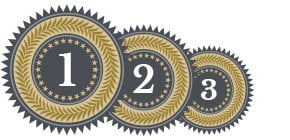 I have the experience and knowledge that you need.
When it comes to estate planning, choose a law firm that is focused on your needs. Allen Law Office PLLC advises individuals about the legal challenges facing them. We counsel and provide clients with solutions. Our unique process ensures that from the moment you engage our services, you are empowered with knowledge and provided a plan that is tailored to your situation. We realize that you have choices when choosing an attorney, and we believe that you should choose a specialist. We are not a general practice law office, rather we specialize in estate planning.
Cache Senior Planning, A Division of Allen Law Office
Cache Senior Planning provides medicaid planning and application services to ensure your assets are protected correctly when considering long-term care. Whether you are planning for the future or have a loved one just entering a nursing home, we can help.
Watch this short video for an example on how estate and asset protection could benefit you.
"When planning for posterity, we must remember that virtue is not hereditary."
– THOMAS PAINE
MY PRACTICE AREAS
WHAT MY CLIENTS SAY:
Very Patient and Responsive



 



 



 



 



I hired Attorney Jase Allen to prepare a revocable trust for my estate in August of 2016. He responded in a timely fashion with home visits throughout the two week process. Over the course of those two weeks, I continued to give Jase changes and updates through many emails until I felt the details in the trust accurately described my wishes for asset distribution. He was very patient and responsive to my requests for these changes and updates. Additionally, I found Jase to be very knowledgeable, personable, congenial, cooperative, and willing to go the extra mile to assure my wishes for distribution of trust assets were accurately described to meet my satisfaction. I therefore give Jase the full five star rating.

Professional and Thorough



 



 



 



 



Allen Law Office helped us with our estate preparations and did an excellent job. In fact, our financial planner commented that he had never seen estate papers so professionally and thoroughly prepared. Thanks Jase!

Positive Experiences Every Time



 



 



 



 



I've worked with Jase on several occasions and have had positive experiences every time. Jase is timely, professional, easy to talk to, and knows the law well. For these reasons, I always recommend Jase to my clients and they've always had positive experiences working with him.

Amazing to Work With



 



 



 



 



Jase was amazing to work with. He went the extra mile to make sure we were taken care of. Setting up our business was quick, easy, and worry free thanks to Jase. Would recommend him to anyone.

Knowledgeable Timely, and Professional



 



 



 



 



After watching Jase work with family members, my wife and I felt extremely comfortable working with him through our own estate planning. Knowledgeable, timely, and professional. Great to work with.

Very Pleased



 



 



 



 



We were very pleased with Jase as our lawyer. It was a very good experience.

Great Experience



 



 



 



 



The experience was great. Jase explained everything we needed to know. He made sure that the process was as simple as possible.

Timely and Professional



 



 



 



 



Jase assisted me recently in setting up a small business. His assistance was timely, insightful and professional. 100% confident that Jase would be an asset to anyone interested in his services.

Efficient and Prompt



 



 



 



Jase Allen is a friend and law school classmate of our son. He helped represent us in a case and was very efficient, kept us well informed, and answered promptly when we had questions. We were very satisfied with his services. We would recommend him.
REQUEST A FREE CONSULTATION
Fill out the form below to receive a free and confidential initial consultation.